Banning Big Busts In The Big Apple
For over 30 years, Sondra Fortunato has showed up at New York Giants home football games wearing a rhinestone tiara and various skimpy outfits. DEpending on your perspective, Ms. Fortunato possesses a physique that can be described as anything from "bodacious" to "grotesquely fake" (like men care!).
In any event, when she showed up last Sunday dressed in "a tiara, fishnets, a Santa outfit, a bathing suit bottom and high-heeled boots", she was escorted to the Security Ofice and asked why she can't "come to the stadium dressed like a regular person".
In fairness, there is something to be said for age-appropriate dressing. Stuff that might look good when you're twenty often doesn't work after fifty. As Wagner's Rule of Life Number 3 holds: "Just because they make it in your size doesn't mean that it's a good idea to buy it".
That being said, whenever I watch a football game on television, I almost always see some fat yoyo sitting in the stands without a shirt. Frankly, if I have the choice of siting next to some shirtless, jumbo-sized guy or Ms. Fortunato, it won't be a difficult decision!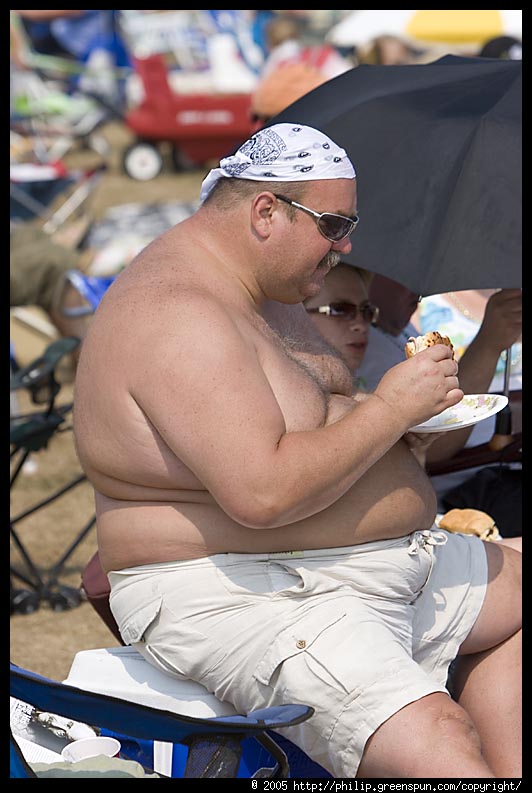 Later today, we'll discuss whether Ms. Fortunato's clothing is too "over-the-top" for the NFL?
This site uses Facebook comments to make it easier for you to contribute. If you see a comment you would like to flag for spam or abuse, click the "x" in the upper right of it. By posting, you agree to our Terms of Use.