The Case Of The Gambling Granny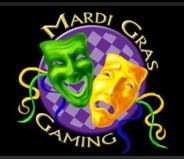 On Tuesday afternoon, 53-year-old Jeanne Shahan drove to the Mardi Gras Racetrack and Gaming Center in Hallandale Beach, Florida. She went in to gamble - leaving her two grandchildren unattended in her car.
Based on a report to casino security, police and fire officials rushed to the casino parking lot to check on the children. It was determined that the kids had been in the car for about an hour and 15 minutes. They were both in good condition but were nevertheless taken to the hospital as a precaution.
Shahan was arrested on the spot and ended up spending the night in jail. She was booked on two counts of child neglect without great harm.
You might ask what the question is? I mean, she did leave two children unattended in a hot car for over an hour while she gambled.
Well, one of her grandchildren was age 2 (obviously too young to be left alone in a car for any length of time). However, the other grandchild was 14!
Later today, we'll discuss whether Jeanne Shahan, the gambling granny, is guilty of child neglect? For what it's worth, the teenager is saying that his grandmother did nothing wrong.
This site uses Facebook comments to make it easier for you to contribute. If you see a comment you would like to flag for spam or abuse, click the "x" in the upper right of it. By posting, you agree to our Terms of Use.