"Down by Prange's": A Sheboygan landmark goes dark
They've been selling stuff at the southeast corner of Eighth Street and Wisconsin in Sheboygan since 1887. Before cars. Before World Wars--both of 'em. Before radio or TV. Certainly before the Internet.
That string of retail continuity ends in early 2014.
The Boston Store at that storied corner goes dark, probably by the end of January, leaving a huge retail hole in my hometown's shopping landscape, not to mention a big gap in a lot of local hearts.
When I grew up, what is now Boston Store was H.C. Prange's, It was Sheboygan's tallest building at four stories and the place where you went to dream. When I smell bus exhaust today, I immediately get taken back to cold pre-Christmas days outside Prange's, gazing at the holiday displays in the windows as we waited for our ride home.
Then there'd be that hot August day when you'd trudge "down by Prange's" to buy your new school clothes. I can still remember the discomfort of trying on endless pairs of hot corduroy paints on a warm summer afternoon, marching back and forth from the dressing room as mom inspected each pair for fit/comfort/price.
The senses would come alive if you came out of the old Prange's store on the Wisconsin Avenue side where the lunch counter sat. The rush of air from the in-ground grates combined with the smell of fresh popcorn and hot dogs to cause a brief, intense sensory overload as you left.
The building I remember went up in 1923 and got a make-over when I was a kid.
It lasted 60 years, surviving the city's ill-fated decision to turn Eighth Street into a pedestrian shopping mall, Plaza 8.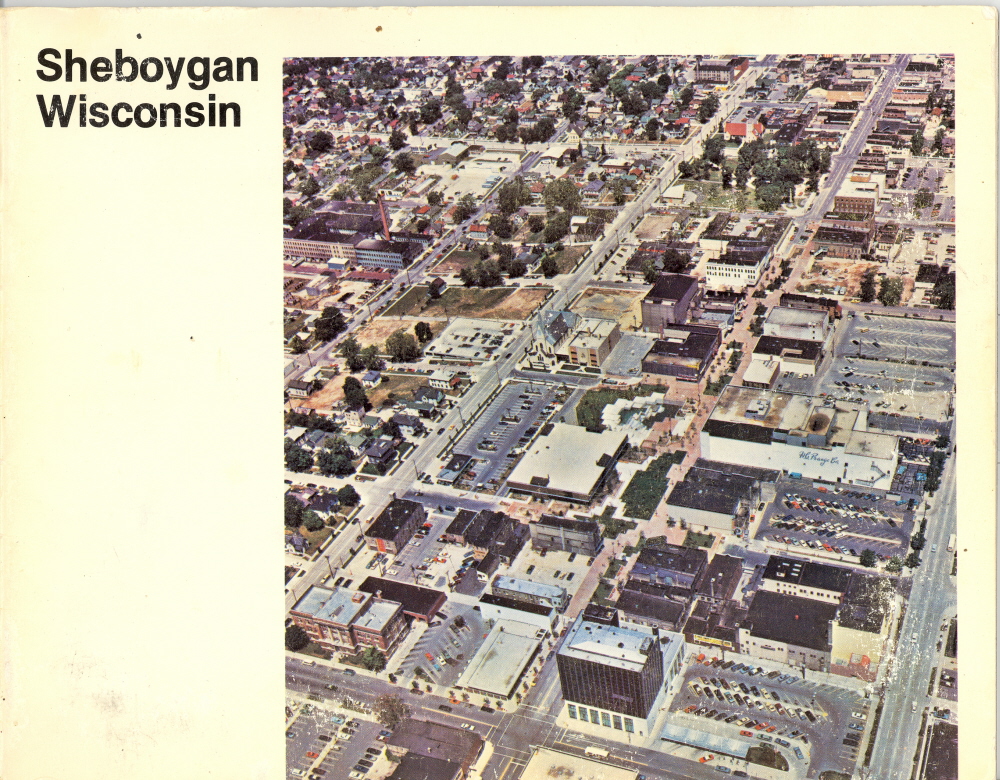 The building would last into the early 80's when a flood and ensuing fire rendered it obsolete. A new, low-slung department store took its place. Prange's begat Younkers, and then Boston Store.
And now, imminent vacancy.
I blogged two years ago about how Prange's was our Higbee's, the department store Ralph went to to see Santa in the holiday classic "A Christmas Story". Higbees, like Prange's, had EVERYTHING. It was where we bought furniture, appliances, clothes and yes, toys. "Down by Prange's" was as much a part of the local lexicon as the double-brat at the corner fry.
Shoppers have options now. I-43 made Milwaukee malls an option for Sheboygan shoppers. Big box stores ring my hometown, and there's always the Internet.
I thought there'd always be a Prange's to "go down by", or even a Younker's or Boston Store. After January, it won't be an option.
This site uses Facebook comments to make it easier for you to contribute. If you see a comment you would like to flag for spam or abuse, click the "x" in the upper right of it. By posting, you agree to our Terms of Use.