Farewell, drunken chicken pizza...goodbye, Mickey's
Drive another nail in the coffin of the mom and dad restaurant.
It's our somber duty to pass along news of the closing of Mickey's in Stevens Point--words many thought would never be written, considering the fact that Mickey's was one of the hottest spots in town back in the day.
Times change, and so do appetites.
Mickey's sits where Maria Drive meets Second Street, at least until Sunday when the venerable pizza joint closes its doors for the last time.
Hard to believe for those of us who tempted fate by parking in the lot next door (Mickey's never seemed to have enough), who'd sit endlessly at the bar on a Friday night, waiting for a table to open up (the place seemed big enough, but demand always outmatched supply). Bartenders served up tap beer in schooners, which made the wait seem a little more tolerable.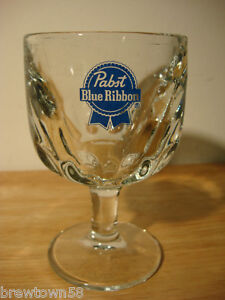 40 years is a long time, especially in the restaurant business. You have to be good to last that long, and Mickey's was.
I'd heard about it as a snot-nosed UW/Stevens Point freshman, one of those places "the locals" went to. It gave us outsiders a chance to rub up against the born-and-raised while stuffing our cake-holes with some of the finest pizza we'd ever tasted. Mickey's had that supper-club feel that made you feel right at home, no matter what part of Wisconsin you'd come to school from. We didn't go there just because Mickey's offered a respite from dorm food--the pizza was genuinely awesome, especially the "drunken chicken" mutation which featured wine-marinated poultry.
Mickey's was the place we'd meet after Point was in our past, the spot old buddies would gather at before reunions and impromptu get togethers. The best part: it never changed. Ever picture seemed to occupy the same spot on the wall. The menu never got revised. The beer always came in schooners.
A Central Wisconsin listener tipped me off to the fact Mickey's was on the ropes this summer, and the news of it's demise became official this week, the obit published in the pages of the Stevens Point Daily Journal:
"Phillip Lodzinski placed his glasses on a table and wiped away tears rolling down his cheeks as he told some of his regular customers goodbye for the last time. As they left Mickey's, where he has spent more than half of his life working, many fond memories walked out the door with his customers. The locally popular and historic pizza place, founded by Phillip's father, Melvin "Mickey" Lodzinski, will close for good after nearly 40 years of serving food at 100 Second St. N. in Stevens Point. Lodzinski said declining business, coupled with growing debt, has given his family no choice but to call it quits after owning the bar and restaurant since 1974. That includes the past 10 years without Mickey, who died in 2003 at age 69.
"I am sad because it's due to the economy and instability of the state that I'm forced to close," he said. He said when the Whiting NewPage paper mill closed in 2011 and 366 people lost their jobs, along with national pizza franchises creating competition, the business began to see a drawdown in customers."
We read stories like this every day, and most go in one eye and out the other--unless, of course, it's a place you enjoy, run by people who grew to become your friends over the years. Then, it gets you right in the badge.
You can't go home again. The phrase rings true every time I go back to Stevens Point where I lived from 1975 as a student until 1981 when I was five years into a career in radio. Back then, I thought I'd never be anywhere else. The town felt comfortable. The job was good. The friends abounded. I felt like I belonged.
Life changed, Milwaukee opportunity knocked and I answered. I'd still go back, but over the years the number of folks I knew in Point seemed to dwindle. Each return felt like less of a homecoming, each departure reminding me how much of a stranger I'd become.
Except at Mickey's where the beer was always cold and the pizza always hot and fabulous.
Another mom and dad restaurant goes dark, another local landmark vanishes from the scene. Always sad, especially when it's a place you know, a joint you thought would always be there, awaiting your return. It always seems to be the case when a legendary restaurant closes, be it in Stevens Point, Milwaukee or wherever.. People are shocked to hear of its demise, but then surprise themselves when they're asked, "So when is the last time you went there?" The answer usually is, "It's been years."
Goodbye, schooner of beer. Farewell, drunken chicken pizza. See you around, Mickey's.
This site uses Facebook comments to make it easier for you to contribute. If you see a comment you would like to flag for spam or abuse, click the "x" in the upper right of it. By posting, you agree to our Terms of Use.