PED's, ESPN and Ryan Braun
ESPN is easy to hate.
It's round-the-clock devotion to all things Lakers this winter is galling, as if Los Angeles' overpaid, underperforming gaggle of NBA "stars" is the only story in sports and that the entire nation won't function unless it's up to speed on the latest locker-room snarkiness.
The manufactured celebration of Michael Jordan's 50th birthday which gives the sports channel a chance to trot out all of the same old highlights and features about a man who admittedly is the game's greatest but who's achievement of reaching a half-century on the planet hardly merits such a non-stop slurp.
And, you can hate ESPN even if you don't watch because the cost of keeping it on your chosen cable system is a huge factor in the rising numbers on your monthly bills. Cable isn't ala cart--you don't pay just for that which you watch, you get the tab for the entire video buffet from AMC to YES. All come at a cost and the ESPN fee keeps growing as it acquires more hefty contracts for live sports.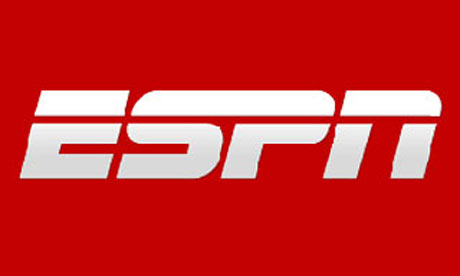 So what does this outlet I find so much disfavor with turn around and do? It goes after my favorite baseball player by committing what my colleague Charlie Sykes frequently calls "a flagrant act of journalism." It's ESPN that uncovered a second document Friday that links Ryan Braun to a Miami clinic known to dabble in the dark arts of PEDs, a piece of paper upon which Braun's name rests among the likes of Alex Rodriguez and Melky Cabrera. Good company if you're talking on-field numbers, bad if you're talking PED payments.
Braun's denials continue and baseball fans who don' t sport M's on their baseball caps--that would be most of the free world outside of southeastern Wisconsin--are starting to think our boy is, well, dirty.
Playing games--even meaningless spring training ones--will relegate this story to the back pages, at least until MLB's probe is done or if more questionable paperwork pops up. Braun will be booed and heckled away from Miller Park, something he's used to after what went down last off-season when he became the first major leaguer to beat a drug rap. It didn't seem to bother him in 2012 as he posted the same brilliant numbers Brewers fans are accustomed to.
This won't go away, though. A new era of PED user is upon us, one who doesn't sport the bloated body and swelling head of a Barry Bonds or Sammy Sosa. This new bender of the rules sports a normal physique while posting great numbers, and now there's a question as to whether one of them is our beloved Braun. Sadly, the questions will always be part of his legacy, even if comes out unscathed a second time around.
It's easy to hate ESPN when it's non-stop Lakers, when it's all MJ/50. It's also uncomfortable to watch when it turns its journalistic turrets on a beloved local star. Good journalism can do that.
ESPN should do even more.
This site uses Facebook comments to make it easier for you to contribute. If you see a comment you would like to flag for spam or abuse, click the "x" in the upper right of it. By posting, you agree to our Terms of Use.